Sell Unwanted Trucks For Cash
Trying to get rid of your old truck but can't seem to find a buyer? Don't sweat over it! Nobody has ever been able to find a fair price for their old or used truck through direct selling, although things might change for you soon. Although disposing of scrap trucks can be time-consuming and expensive, make it easy by selling it to WA Wreckers for instant cash payments.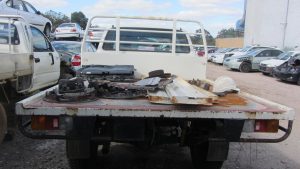 When you sell your vehicle to us, you not only receive a good amount of cash but also get free towing along with successful completion of the paperwork. With us, your experience will be best forever and the offer we made is beyond your expectations.
At WA Wreckers, you will find car removal specialists that are highly skilled and experienced when it comes to wrecking and recycling old and worn out trucks and other big vehicles.
Say No Direct Selling and Yes To Car Wreckers
If you are thinking of getting cash for trucks through the traditional method of advertising and selling, you can forget about it. For that, you will need to get your truck assessed for damages and repairs that are due. These will be necessary if you want to present your truck as a viable choice for the potential buyer. You can instead rely on WA Wreckers because we don't just offer perfect value in cash for trucks but also keep a wide range of car spares and auto parts such as body panels, radiators and engines, auto lights, and alternators, interior pieces and electrical parts to name a few.
Still Struggling To Find Out Your Truck's True Value?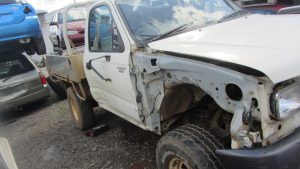 Before you spend another heap of cash on rectifying what's wrong with your old truck make sure to find out its real value in the market. Yes, it is important for you to know how much your old/unwanted truck is worth. And we can help you do that. The payout amount that you get for your truck will mostly be based upon factors as the make, brand, model and year of manufacture and purchase. These will help us in determining the true value of the truck and only then it shall be considered for removal. You will be asked for a brief explanation of the vehicle. This is to convey to us the details of the truck you use so that we can better evaluate it and come up with more than a reasonable quote that you will readily accept.
Cash For Old Trucks As Well As Commercial vehicles
Apart from paying top dollars to truck owners, we also deal in almost every type of unwanted vehicle and pay cash for cars. It means one can contact us for their old vehicles, junk cars or for free truck removals in Perth WA. Our whole process is faster and hassle-free anywhere in Perth.
Once you book us to sell your truck, we send a professional team of truck wreckers at your place in very less time. One of our professional truck buyers provides you the hassle-free and even faster services. They commit to coming on the same day or any other suitable time as per your requirement.
We can buy any kind of make and model, regardless of a condition like Ford, Holden, Toyota, Nissan, BMW, Honda, Mitsubishi, Audi, Isuzu, Pajero, and much more.
What Makes Us Different?
In Western Australia, there are dozens of car removal Perth companies, but we are the one who is highly specialized in purchasing all types, either it is your damaged truck or old SUVs. Another big reason to sell your unwanted truck to us is that we offer the top cash offer on the same day and buy your trucks as well as the unwanted car in almost any condition in a location in Perth. Our focus is not only on the bigger vehicles but also offer gratifying cash for cars Perth.
You can complete our online form to Get a Quote on your used truck right now!
Or you can simply call us at 0894527906 now!