Cash for Old Cars
WA Wreckers simplifies selling your old cars for you. With us by your side getting cash for old cars is easy and fast. It doesn't matter what the brand is or the make is or the condition of the vehicle is. We are here and all our salvage yards are going to buy all kinds of used cars (old or relatively new), buses or trucks or SUVs.
With our reputation comes with a promise of cash for old cars that is unmoved and unchallenged in terms of surety and value. All you have to do is fill up an online form detailing the description of your vehicle and submit it. Our experts will get back to you with a quote in no time!
Not just this, but we also come up with the best deals in car spares and parts that you will need to better run your existing car. We have the best deals for you and have been serving Western Australia for close to 2 decades.
Cash For Old Cars Made Easy By WA Wreckers In A Jiffy!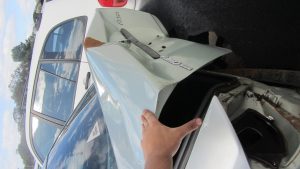 Quick and Courteous Service
Anytime and Anywhere Vehicle Pickup
Complete Freedom from the Chore of Handling Paperwork
Unmatched Offer on Cash for Old Cars
Why Should You Sell Your Old And Unwanted Vehicle To WA Wreckers?
We perform the car assessment in a matter of minutes and make the car removal process simpler
We guarantee to come up with the best offer for cash for old cars in the market
Our team of professional auto wreckers is skilled, honest thoroughly updated on the market value of old cars
We will come to your place no matter where in Western Australia you live and tow your vehicle away absolutely free
You can rest assured that your vehicle is in good hands as we only recycle them using 100% eco friendly methods and the reusable parts are sold to manufacturers who are on the lookout for metal and metal parts. For more information call us at 0894527906 right now!
For the best car removal service and receiving top dollars, we are the ultimate wreckers. Whether you have commercial vehicles, scrap car in perth wa, our team gives you an instant cash in your pocket. We are the top-rated car removal company with years of experience in removing vehicles that are of no use. Rather than waiting for your car collect dust in your garage, grab our offers free now. Since protracted period of time, we have been providing cash for cars perth and many other locations.
Maximum number of clients, best in class services, stress-free vehicle removals, quick response to clients, prompt picking of their vehicles from desired places, maximum amount of cash for unwanted cars are the factors that set us apart from other wreckers and car buyers. You can evaluate our trustworthiness with these points. Now, waiting for your old car to get stuck on road while driving is over. Just meet our team of adept professionals who solve all your queries and concerns within seconds.
We comprehend that dealing with old, unwanted, scrap and damaged vehicle can be troublesome at times. So we are here to assist you in the right way. Our committed team checks your vehicle, its age, condition, its engine, spare parts and then decide the best price suitable to you. Whether you want to collect your cash or any other source you want money, we will do the needful at the earliest.
Browse our website to know about our cash offers and read out our customer reviews. Apart from providing you cash for scrap car, we remove it for free.